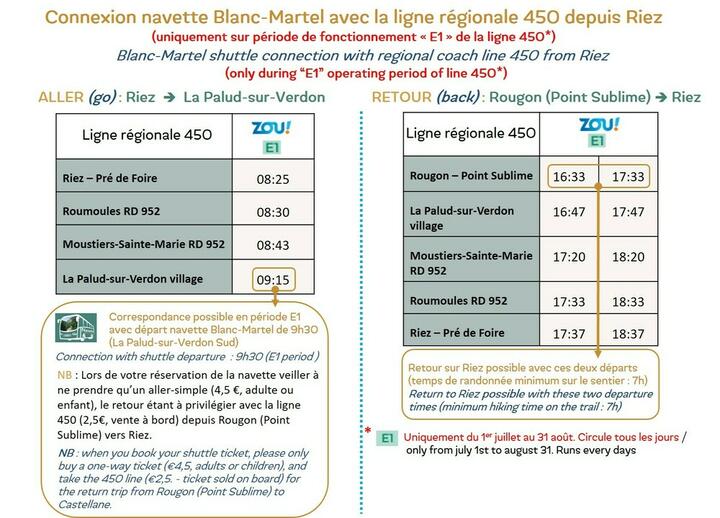 From July 1 to August 31 the Blanc-Martel shuttle bus is linked with the ligne régionale autocar 450 (Riez – Castellane), These links also allow the inhabitants of Castellane and visitors to come and hike without having to take their vehicles. Recommended (free) parking areas are provided in the towns of departure (Castellane and Riez).

NB :  This connection is possible only on days when the booking system triggers, depending on demand, an additional shuttle leaving at 10.30 am. This possibility  allows you to take a one-way ticket (price: 5€) and to take the regional like 450 on the way back, from the Point Sublime (end of the trail, price : 2 €) which will take you back directly to your town of departure.
Parking in Riez :
On Wednesday and Saturday (Market days, very busy): Parking des Colonnes.
Outside these two days: Parking Pré de Foire (300m from the "Pré de foire" coach stop).