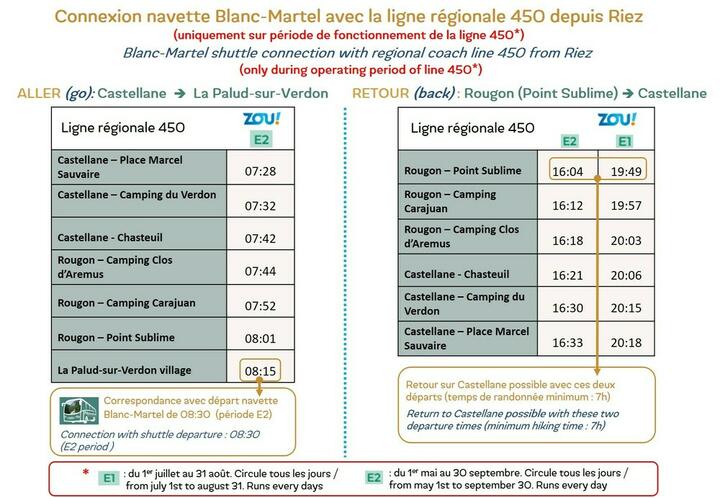 The Blanc-Martel shuttle bus is linked with the ligne régionale autocar 450 (Riez – Castellane), These links also allow the inhabitants of Castellane and visitors to come and hike without having to take their vehicles. Recommended (free) parking areas are provided in the towns of departure towms (Castellane and Riez).
NB : when you book your shuttle ticket, please only buy a one-way ticket (€5, adults or children), and take the 450 line (€2) for the return trip from Rougon (Point Sublime) to Castellane.
In Castellane :
Parking de la salle des fêtes, on the right as you arrive in the village from La Palud-sur-Verdon (400 m from the coach stop Place Marcel Sauvaire).
Parking Saint-Michel, on the right when coming from Saint-Julien-du-Verdon, (100 m from the tourist office).